Karolyn Smardz Frost (archaeologist, historian and award-winning author)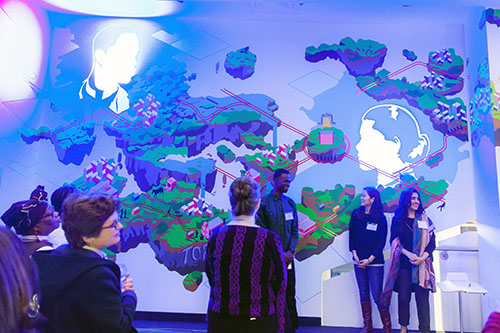 Digging for the Promised Land
In 1985, the Toronto school board and Ontario's culture ministry created the Archaeological Resource Centre. There, schoolchildren and volunteers could dig into their own city's past, and explore the multi-cultures that make Ontario's heritage so remarkably rich.
Under the playground at Inglenook Community School, we discovered foundations of a small house, a stable and a mysterious cellar. From 1834 to the 1890s, this was home to freedom seekers Lucie and Thornton Blackburn, who had fled Kentucky slavery for freedom in Canada. After a stunning escape from slave-catchers during Detroit's first racial riot, they started anew. They began Toronto's first taxi business and gave away the profits to help other refugees from slavery.
This was the first Underground Railroad site dug in Canada. More than 3,000 schoolchildren took part. My biography of the Blackburns, I've Got a Home in Glory Land: A Lost Tale of the Underground Railroad (2007), took more than 20 years to research, and became the first book on African-Canadian history to win the Governor General's Award.
Today, the Blackburns are memorialized as Persons of National Historic Significance in Canada and of state historic significance in Kentucky. In 2016, the Lucie and Thornton Blackburn Conference Centre was established in the new residence at George Brown College.
This story's themes
Photo Gallery
Credit: Photo courtesy of Karolyn Smardz FrostKarolyn Smardz Frost
Most viewed themes