Kathleen Wynne (Premier of Ontario)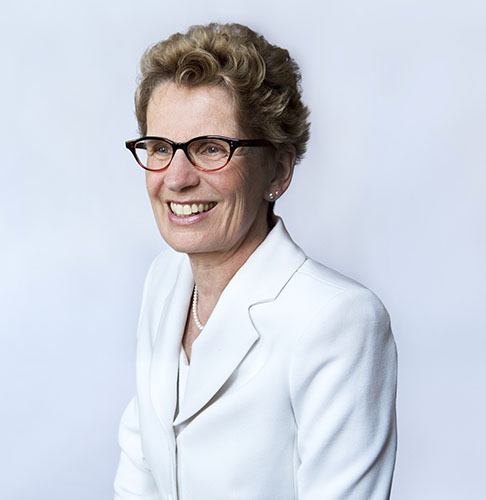 Honouring our past, embracing our future
Ontario is Canada's largest and most diverse province – home to ingenuity, inclusiveness and optimism.
Our province's 150th birthday is a chance to reflect on our many achievements and look to the work that lies ahead with a renewed sense of purpose.
On this occasion, I remember my grandparents – people driven to make their community a better place. They instilled in me a sense of confidence and compassion, and helped me understand our shared responsibility to collaborate, listen and respect one another.
I also think of my own grandchildren and the possibilities that await them. I hope they will grow up knowing their potential to enrich the lives of those around them, just as my grandparents encouraged me to do.
In the same way, our year-long Ontario150 celebration will honour our past and embrace our future. All across Ontario, funding for hundreds of community-based initiatives will help build up our province, inspire young people and create strong economic, social and cultural legacies.
The people of Ontario are our most vital resource. Let's continue to work side by side to build a bright future for ourselves, our children and our grandchildren.
This story's themes
Photo Gallery
Credit: Photo courtesy of Premier Kathleen WynnePremier Kathleen Wynne with her family in Sherwood Park. From left to right: Jessica, Stan, Kathleen, Olivia, Hugh, Jane, Maggie, Claire and Chris.
Most viewed themes