Philip Pritchard (Vice President, resource centre and Curator, Hockey Hall of Fame and Keeper of the Stanley Cup)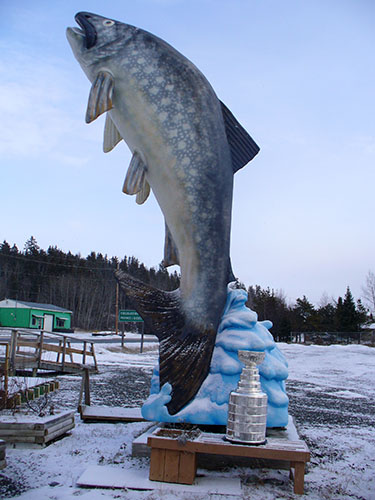 Ontario and the Stanley Cup
Hockey is Canada's national sport, and there is nothing more synonymous with hockey than the Stanley Cup. The tradition, the aura and the respect it has from its fans, players, coaches and management is second to none.
Having the privilege to travel with the Stanley Cup is something that I will always cherish. Whether it is around the world, across our country or within the province of Ontario, each and every stop along the way is a special one.
From the small towns of northern Ontario like Moose Factory, Timmins or Kenora to the bustling centres of Ottawa, Toronto, London and more … every fan in our province has a story they want to share about the game or the Stanley Cup itself.
Listening to Ontarians tell their stories is as much an education to me as anything else. By learning about their history, their special moments, their sacred feelings, you actually learn a lot about our great province and the people within it.
If the Stanley Cup could only talk, the stories it could share from its travels across our province would be remarkable. Ontario: a great place to live and travel around!
Photos courtesy of Philip Pritchard
This story's themes
Photo Gallery
Philip Pritchard holding the Stanley Cup
Most viewed themes