Safaa Zbib, Mississauga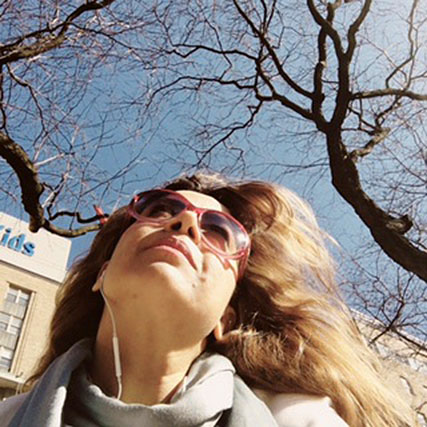 My life is full of stories, and My Ontario is their latest...My heart travelled to Canada way before I physically did; back in the eighties, my brother immigrated to Montreal. I loved every photo he used to send. I fell in love with the greenery, I sensed peace and serenity. Life took me away from my country, Lebanon...I lived and worked in Kuwait for many years, while I waited patiently for my move to Canada. Ontario was the choice, and this is where I moved along with my 3 kids.
Tough? Yes it was (still) tough, getting easier by the day. I love the challenges this place has taught me how to overcome, they made the strong woman in me way stronger. Loved it? Yes! I wouldn't change a thing had I be given the chance to relive my years and reconsider all of the decision I took over time. I love it for its nature, peace, security, inclusiveness, respect...I love everything. I still stop and look at the grass in awe every time I go for a walk. I never complained from the weather, rather I saw the city hard workers clearing and salting the streets while we are warm in beds. I love the energy about Ontario, the positivity, the volunteering, the hugs, and all the love it has to offer. I vowed to give back, and I will.
My Ontario is home now, and I can't see myself elsewhere on this planet. Excuse me Austria, but you do have serious competition...and I mean it, big time serious!
My subconscious was, in a way, looking for traces of my culture here. It didn't have any hard time seeing home everywhere. I lived for almost 2 decades in a multi-cultural community, and I traveled to a decent amount of countries, yet I did get cultural overdoses in Ontario. From food fests to dance carnivals to ethnic stores...I saw a bit of everywhere in here.
Ontario for me is the whole planet in a Province. Ontario is home.
This story's themes
Photo Gallery
Ontario 150

Winter scene
Most viewed themes