Sam Steiner (Managing Editor of the Global Anabaptist Mennonite Encyclopedia Online and retired archivist from the Mennonite Archives of Ontario)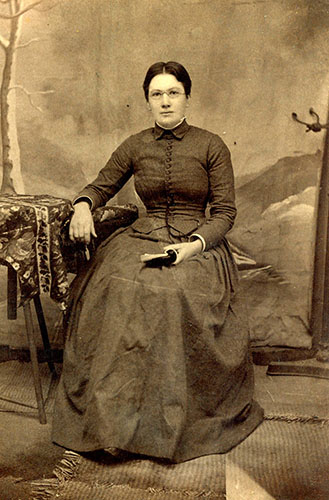 The cloud of witnesses
As a historian of Mennonites in Ontario, I have always enjoyed wandering through Mennonite and Amish cemeteries. Whether plain Old Order Amish or Old Order Mennonite cemeteries with only simple markers, or assimilated Mennonite cemeteries with a greater variety of monuments, these cemeteries help to settle my soul.
My favourite cemetery is the First Mennonite Church in Kitchener. Its plots include those for Bishop Benjamin Eby and Joseph Schneider – founding settlers of the town of Berlin [Kitchener's original name] – as well as the historical novelist B. Mabel Dunham, creator of local pioneer Mennonite myths, and many other prominent Mennonite community leaders.
The greatest discovery of my Mennonite historical research is also buried there: Janet Douglas (Hall) – the first female Mennonite evangelist and pastor in North America, who, in the 1880s, established two Mennonite Brethren in Christ congregations in Dornoch and Kilsyth, Ontario. Her grave marker does not recognize her ministerial status, since her denomination (now known as the Evangelical Missionary Church of Canada) changed its theology in a direction that did not favour women in church leadership.
Still active, the First Mennonite Church cemetery remains for me a place to remember the "cloud of witnesses" who have gone before.
Photos courtesy of Sam J. Steiner
This story's themes
Photo Gallery
Sam J. Steiner
Most viewed themes