1621-30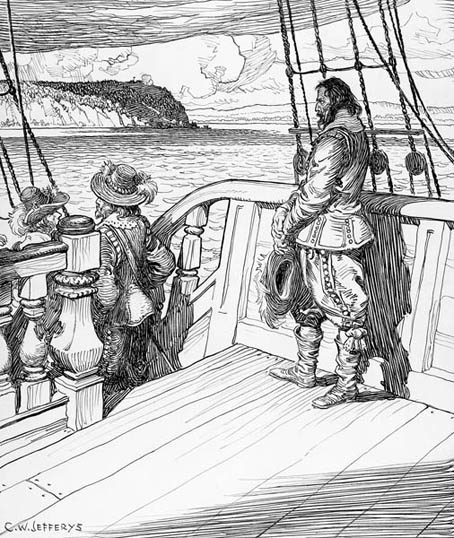 1624
Champlain and Hélène Boullé return to Paris. She does not journey to New France again.
1625
Henri II, Duc de Montmorency, sells office of viceroy of New France to his nephew, Henri de Lévis, Duc de Ventadour.
France and England go to war.
1626
Champlain returns to Quebec.
The Comapagnie de Caën re-forms under new viceroy, Ventadour.
1627
Cardinal Richelieu replaces Ventadour as viceroy of New France.
Cardinal Richelieu forms Company of the Hundred Associates, which is granted fur trade monopoly in New France.
1628
Mercenaries led by the Kirke family, under commission from King Charles I of England, begin to commandeer French ships on the St. Lawrence.
1629
The Kirke brothers seize control of New France and capture Quebec.
Champlain returns to Paris by way of London and continues struggle for return of New France to the French.