Dawson Bridger, Toronto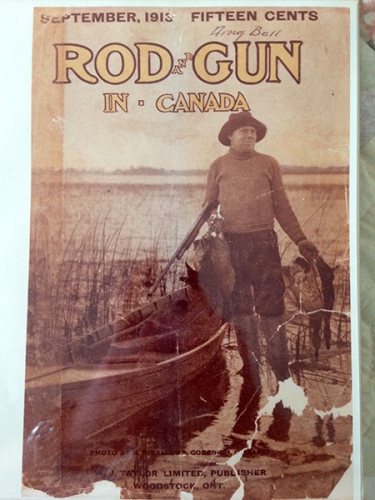 The photo of my great great grandfather, Frederick Allen Weir, on the cover of the 1913 Rod and Gun magazine connects me to a family member I never met. This image was captured near Rondeau Provincial Park, where my family lived at the time. Frederick Weir, his son, and my grandfather, hunted the Canvasback Ducks that are shown in the photo.
While I don't hunt, I have spent many summers canoeing and kayaking on lakes and rivers across Ontario. I only recently found this photo of my great, great grandfather, but it's great reminder of our shared love of the ourdoors. We were both generations apart, but we have both spent time exploring Ontario's Provincial Parks, and other waterways, and I'm proud to continue this tradition.
This story's themes
Photo Gallery
Dawson Bridger in a canoe
Most viewed themes