Niagara Historical Society & Museum, Niagara-on-the-Lake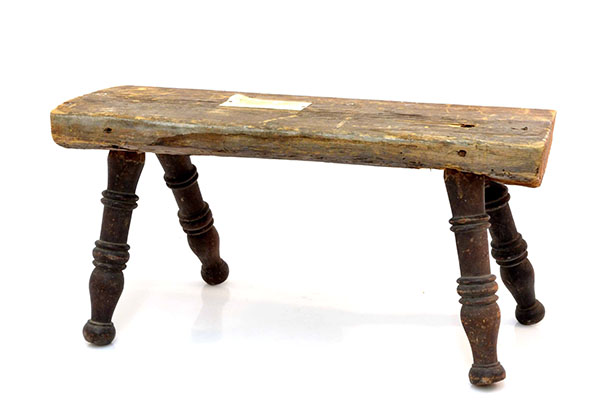 Niagara-on-the-Lake is one of the few towns in Ontario that has had black residents since the beginning of the province. However, it was in the years following the War of 1812 that Niagara saw an increase in black immigrants and runaway slaves. When the United States Fugitive Slave Act of 1850 was passed, the Underground Railroad Movement became increasingly active and freedom-seekers found their way into Niagara and the surrounding area.
In town, black residents formed their own community by acquiring property near one another. This area, nicknamed the 'coloured village', was located roughly south of William Street and between King and Butler Streets. William Riley, an escaped slave from Fredericksburg, Virginia, purchased land at the present-day corner of Mary and Victoria Streets from William Dickson for £50. This made him the third black man to own property in town.
This wooden stool is made from the flooring of the log home that was built by William Riley. Even though the population was small, the black community influenced the social and political life in the village. Few traces remain today of the settlement, however, artifacts like this stool, serve as a reminder of the various people that have called Niagara-on-the-Lake home.
This story's themes
Photo Gallery
Wooden stool, Niagara Historical Society

Wooden stool, Niagara Historical Society

Wooden stool (label), Niagara Historical Society
Most viewed themes