Niagara Historical Society & Museum, Niagara-on-the-Lake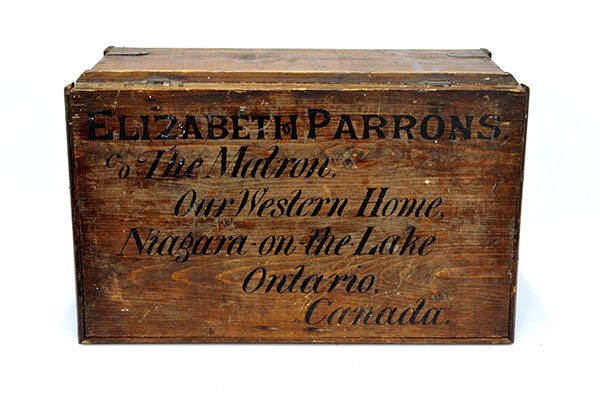 Niagara-on-the-Lake became one of the several places that received poor children from the streets and workhouses of Britain. In 1868, Maria Rye purchased the former Niagara Courthouse and Gaol located just outside Old Town. She converted the building into an orphanage known as "Our Western Home" (OWH). During the first year of operation, she brought approximately 187 children to Ontario; the first group arriving in November. Most of the children were girls, aged 5 to 12. They were trained in domestic tasks for roughly 3 to 9 months before they were adopted or hired as indentured servants. They received food, clothing and an education for their services. At the age of 15, the children were provided with a small wage, and at 18, they were no longer bound to their service agreement.
Some of the girls wrote to OWH with positive experiences however not all stories had a happy ending. Many children were excluded from the family they were placed with, faced abuse and in some cases, even lost their lives. While at OWH, the children were not allowed to have contact with the outside community which fostered sentiments of pity and suspicion from NOTL residents. In 1847, the British authorities responsible for child emigration commissioned Andrew Doyle, a senior inspector, to report on the children sent to Canada. His final report was critical of both the policy and practice and stated that the children experienced poor travel conditions and lack of training and supervision. Maria Rye challenged the report and to her benefit the Ontario government, media and community denied the validity of Doyle's findings.
Each girl was provided a trunk containing clothes paid for by the "Guardians of the Workhouses" and made by local women's groups. This dark stained pine/cedar trunk was given to thirteen-year-old, Elizabeth Parrons. Departing from Liverpool on July 25, 1901 on the ship "Parisian," Parrons along with 21 other girls from the Church of England Waifs and Strays Society arrived
This story's themes
Photo Gallery
Pine/cedar trunk
Most viewed themes