Vicki Keith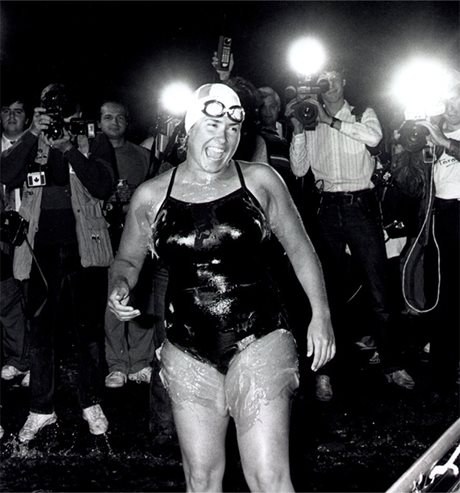 Statistics:
Sport: Long-distance swimming
Born: February 26, 1961 in Winnipeg, Manitoba
Milestones:
1988 – First person to swim all five Great Lakes
1989 – Swam the English Channel, Sidney Harbour, Strait of Juan de Luca and Lake Winnipeg
1992 – Named to the Order of Canada
1996 – Inducted into the Terry Fox Hall of Fame
2005 – Swam the butterfly stroke across Lake Ontario to raise money for the Kingston YMCA
Vicki Keith was a remarkable marathon swimmer who became the first person to swim all of the Great Lakes in September 1988. She is the most successful marathon swimmer in the history of the sport, with 16 world records. Keith moved with her family to Ottawa from Winnipeg at an early age. She discovered swimming and began to train for marathons in 1984. Within a few months, she set her first two world records – in the 19-kilometre butterfly and the 100-hour continuous swim. In 1986, she swam for a world record time of 129 hours and 45 minutes. The following year, she completed the first double crossing of Lake Ontario. Keith also swam the English Channel, Sydney Harbour and the Strait of Juan de Fuca. After retiring from marathon swimming, Keith started a swimming team in Kingston for youth with physical disabilities.