John Ross Robertson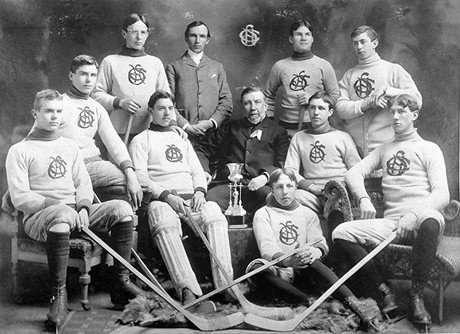 Statistics:
Art: Writing
Born: December 28, 1841 in Toronto, Ontario
Milestones:
1876 – Founded the Toronto Evening Telegram newspaper
1896 – Became a Member of Parliament
1898 – Became the Vice-President of the Ontario Hockey Association
1899 – Became the President of the Ontario Hockey Association
1907 – Became a lifetime member of the Ontario Hockey Association
1947 – Inducted into the Hockey Hall of Fame
John Ross Robertson, an influential journalist, has been called the Father of Amateur Hockey in Ontario for working to protect hockey from being professionalized. Born in Toronto, he attended Upper Canada College where he started The College Times, the first school newspaper in Canada. He became city editor of The Globe in 1865 and, the following year with James B. Cook, established The Daily Telegraph. In 1876, Robertson founded The Evening Telegram, which quickly became one of Toronto's leading newspapers. He assembled an invaluable historical and pictorial collection and published such notable works as Landmarks of Toronto and History of Freemasonry in Canada. An advocate of sport and a promoter of amateur hockey, Robertson was appointed president of the Ontario Hockey Association (OHA) in December 1899. He was made a life member of the OHA in 1907, and donated three trophies to the sport.
"A manly nation is always fond of manly sports. We want our boys to be strong, vigorous and self-reliant, and must encourage athletics. Sports should be pursued for its own sake." – John Ross Robertson in 1898 in his first address to the Ontario Hockey Association