Olivia Wallace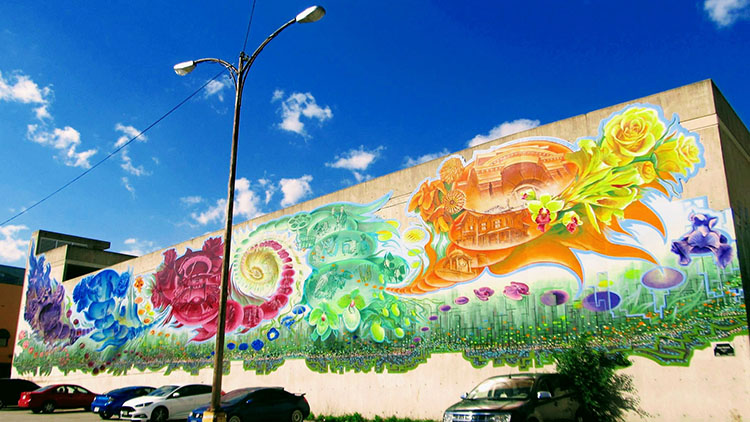 Since digital cameras became popularized, one of my major hobbies has been taking photos of my family, friends, and natural and built environment around me. Now that I have a great camera on my phone, I snap and share photos on a daily basis. My greatest focus as of late has been capturing the art and artistic spaces in Ontario, with a particular interest in murals and other public art projects.
I love to visit the many galleries throughout the Greater Toronto Area (GTA), a few of my favourites being the McMichael Canadian Art Collection in Kleinburg, the Doris McCarthy Gallery in Scarborough, and the Art Gallery of Ontario in Downtown Toronto.
However as one who commutes across the GTA quite often, seeing great art on the street during my travels is a blessing that I cherish. It often intrigues my imagination and brightens my day in a way that doesn't happen within the walls of an art institution. This is why I'm so passionate about outdoor art and am grateful for the work of organizations like Mural Routes.
Thanks to the Ontario Heritage Trust I look forward to expanding my collection of photos this summer as I travel the province with the MyOntario Roadshow!
This story's themes
Photo Gallery
Galleria Italia designed by Frank Gehry, Art Gallery Of Ontario, Toronto

Creekside Eastern Gateway mural, by Emily Harrison and Mural Routes 2014 summer team, Scarborough
Most viewed themes