Marie-Rose Turcot 1887-1977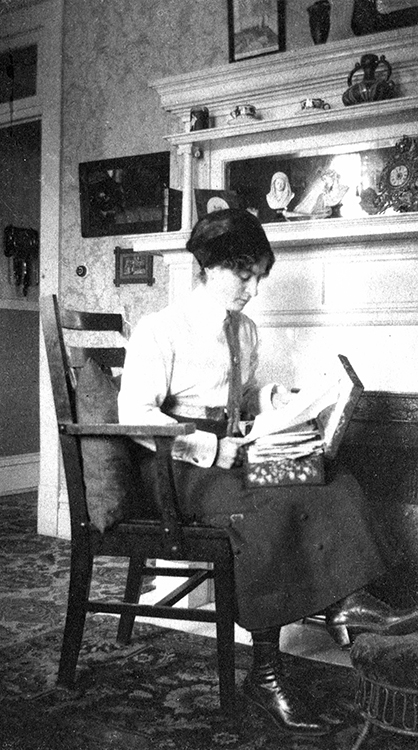 Born in Laurierville, Quebec, Marie-Rose Turcot moved to Ottawa around the age of 20 to work in the civil service. Later, working as a journalist, Marie-Rose Turcot published in the daily newspaper Le Droit, as well as in several other weekly and daily publications in Ottawa and Montreal, sometimes using the pseudonym Constance Bayard. She also worked in broadcast journalism for the French radio station CKCH in Hull, Quebec. Turcot was the author of a novel, several collections of short stories, and poems, and was a pioneer in collecting and publishing Franco-Ontarian folk tales. She was active in a number of French-Canadian cultural organizations in Ottawa, including Le Caveau, as well as in professional associations. She lived in Ottawa for most of her life, and died in Orléans.
YouTube video – View "100e anniversaire du journal Le Droit" (in French).