Billy Sherring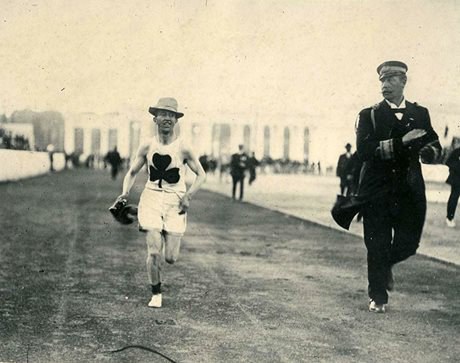 Statistics:
Sport: Marathon
Born: September 18, 1877 in Hamilton, Ontario
Achievements:
1899 – Won the Around-the-Bay Road Race
1900 – Placed second in the Boston Marathon
1903 – Won the Around-the-Bay Road Race
1906 – Olympic gold medal for Marathon
One of Canada's greatest Marathon runners, William "Billy" Sherring (1877-1964) was born in Hamilton. He began his athletic career as a member of the YMCA Boys Club. Sherring entered many county fair races and, in 1897, gained his first major success at Bartonville. Two years later, he recorded the first of two victories in the Around-the-Bay Road Race – one of the oldest long-distance road races in North America, now known as the Billy Sherring Memorial Road Race. His most memorable triumph, however, was the victory that earned him an Olympic gold medal in Athens, Greece on May 1, 1906.