Tom Longboat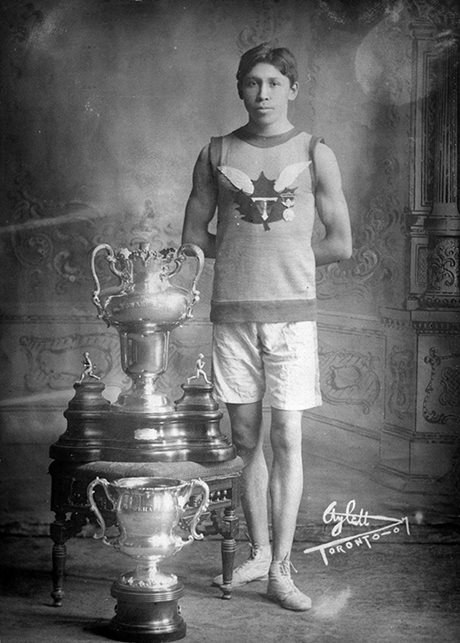 Statistics:
Sport: Running
Born: June 4, 1887 at Six Nations of the Grand River Territory, Ontario
Achievements:
1906 – Won first place in the Around the Bay Race
1907-08 – Won first place in the Ward's Island Marathon
1907 – Won first place in the Boston Marathon
1909 – Became the professional running champion of the world
1912 – Set world record for the 15-mile run
An Onondaga from the Six Nations of the Grand River, Tom Longboat (1887-1949) was one of the world's great long-distance runners. He ran his first official race in Caledonia in 1905 and two years later shot to international attention with a record-breaking win in the Boston Marathon. He represented Canada in the 1908 Olympics. Hailed as professional world champion the following year, Longboat went on to set world records for 24- and 32-km races. During the First World War, he served as a dispatch runner with the Canadian Expeditionary Forces (1916-19). Tom Longboat is a member of the Canadian Sports Hall of Fame.